A Sri Lankan chocolate exporter, focusing on compound chocolate for industrial use, is shifting focus to the Middle East and Bangladesh after its main export market – India was hampered by non-tariff trade barriers.
Compound chocolate, unlike the chocolate slabs and bars that are consumed, comes from a combination of cocoa, vegetable fat, and sweeteners, and is used as a lower-cost alternative to real chocolate.
Issues in the Indian market led to a suspension in production for a year until it was re-started about six months ago by securing fresh orders from the Middle East and Bangladesh.
The shift in export markets by Anods Cocoa (Pvt) Ltd which set up a state of the art factory at an investment of Rs. 945 million (US$7 million) at Pugoda, comes after the factory was built under the guidance of an Indian consultant purely targeting India.
The aim was to sell to India, a top official of the company told the Business Times.
Shiran Peiris, the company's Director Operations, said the company had started commercial operations in 2013 and was to export in liquid, paste, powder, or other bulk form to India at zero duty under the Free Trade Agreement (FTA).
Order from India
The company secured an order from Ceres India (Pvt) Ltd to supply 168 metric tons of dark choco blocks worth US$ 487,000 from October 2013 to March 2014.
According to the terms and conditions of the contractual agreement the company had to supply 28 metric tons per month, he said.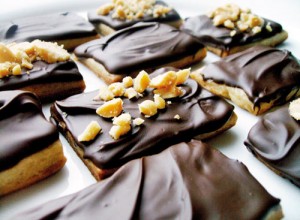 But soon after they began the exports to India, the Indian company informed them that the pending sales contracts for compound chocolates with the company had to be placed on hold due to food safety and standards regulations of India.
The first consignment of 28 MT of compound chocolates sent by the company to Cochin was held up at the port of Chennai by Indian custom authorities citing food safety reasons although necessary approvals had been obtained from relevant authorities, he disclosed.
Anods Cocoa (Pvt ) Ltd thus had to incur a massive loss at the outset of their operations due to the new tax law and harsh restrictions imposed by Indian state governments, Mr. Peiris said.
"Under these circumstances we decided to shift our strategic export plan towards the Middle East and South Asian countries except India," he added.
Even though under the FTA their product is permitted, the Indian food authorities have completely banned the import of the type of chocolate and related products that the Sri Lankan company intended to manufacture for the Indian export market on the advice of the Indian expert consultant, he added.
Complex rules
Harsh testing requirement, complex harmonised code classifications, inadequate infrastructure, and special labelling requirements are among major non-tariff barriers that Indian authorities have imposed, to hinder Sri Lankan exports to that country, he pointed out.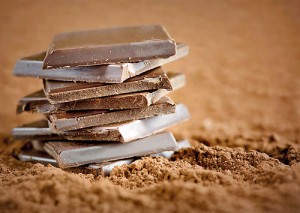 He noted that "Indian authorities impose mandatory standard requirements, additional technical regulations, and difficult banking norms".
Apart from that the Indians also impose duties, other than tariff, he revealed.
He complained that each item of food consignment is subjected to certification by port health officers, which takes more than a month, and seriously hampers exports of food items to India.
However when it comes to food exports from India, their confectioneries are given a free hand to enter the Sri Lankan market under the FTA without any food safety testing, he said. Lakshitha Weerasuriya, another director of the company, said they have already started exporting their products including chocolate blocks chips and buttons.
Passion for chocolates
The company is guided by the organization's wide passion for chocolate, quality and innovation which is channelled towards helping clients in achieving their chocolate dreams.
"Whether it is a cocoa butter chocolate or a compound chocolate you require in any form or with any cocoa percentage, we are geared to meet the challenge," he added. The export-oriented company has a dedicated R&D team headed by a Singaporean expert.
The company's' operation is set up to provide R&D and manufacturing under one roof, an ultra-modern facility with the latest equipment, he pointed out.
"The immediate task is building the brand and getting the people to taste the product," he said adding that "we are increasing market share slowly."
Mr. Peiris said their Indian experience highlights the challenges that face local food manufacturers overseas but "we have learnt a lesson and we are going forward with new vigour".
Source: http://www.sundaytimes.lk/150426/business-times/restrictive-trading-in-india-market-forces-sri-lankan-chocolate-exporter-to-eye-other-countries-145786.html